Mississippi Master Gardener Association 2018 State Conference Registration
Date:
Wednesday, May 2, 2018 - 9:00am

to

Friday, May 4, 2018 - 11:30am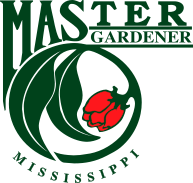 The Tishomingo County Master Gardeners are pleased to be hosting the upcoming 2018 Mississippi Master Gardener Association State Conference at Fellowship Christian Retreat at Crows Neck in Tishomingo, MS. (281 County Road 115, Tishomingo, MS 38873) The conference will be held on Wednesday, May 2, Thursday, May 3, and Friday, May 4.
The theme for this year's conference is the "Swinging Bridge Conference" to highlight this very unique part of the state. Tishomingo County is located in the Northeast corner of the state and is home to the highest point in Mississippi, Woodall Mountain, two beautiful state parks, and crystal clear lakes and streams.
We hope you will join us in learning more about horticulture and Tishomingo County.  As we will hear from Strawberry Plains Audubon Society, Dr. Jeff Harris, Honey Bee Specialist with MSU Extension, Dr. Jim Lacefield, retired Biology and Earth Sciences Professor from the University of North Alabama, to describe the geology of Tishomingo County, Dr. Jeff Wilson, Horticulturist with MSU Extension, Dr. Don Thompson, retired Forestry Professor from Northeast MS Community College to explain the history of Tishomingo State Park, Rheta Grimsley Johnson, author from Tishomingo County and a variety of other speakers.
View full agenda here.
View Lodging Information here.